Global economy blues
Gazette exclusives
Drill Sergeant loses it
(YouTube sensation!)
Handy sites
About.com (Political Humor)
Alexa
Alternet
Bartcop
Borowitz Report
BuzzFlash
BuzzMachine
Fark
Dictionary.com
Glossy News
Google
Media Matters
New York Times
ThePoliticalCarnival
Romenesko/Poynter
Satire Awards
Word.com
« King Tut reclaims power in Egypt !! | Page One | Your holiday horoscope »
Here's an exclusive sneak peek at Republican vice presidential candidate Paul Ryan's Medicare voucher coupons!!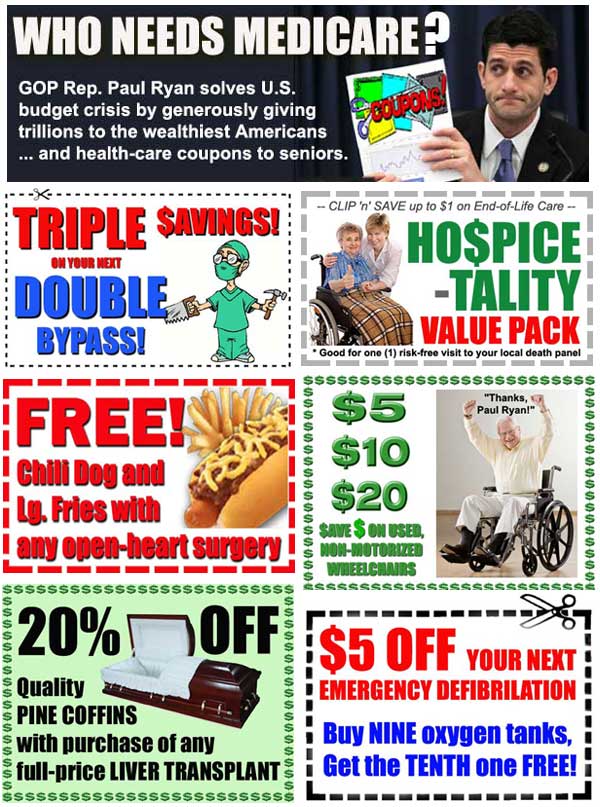 Beat the rush!! CLICK here to clip your jumbo-sized COUPONS!!
Follow @HumorGazette on Twitter
Posted on August 11, 2012 9:21 AM | Permalink
---
Previous post: King Tut reclaims power in Egypt !!.
Next post: Your holiday horoscope.