« JonBenet sicko, aka Pee-Wee | Page One | Chihuahua sues Paris Hilton »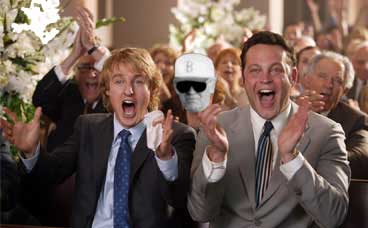 Where's Whitey?
By John Breneman
The FBI would neither confirm nor deny that it tried to lure Whitey Bulger out of hiding yesterday by throwing a fake party for his 77th birthday. In this version of the old fake-lottery scam, the fugitive shows up to collect his presents and -- wham -- he's busted for 18 or 20 murders by agents in clown suits.
But Bulger's too smart for those FBI clowns. Since Whitey went ghost in 1994, he's been "spotted" in almost every state and dozens of countries spanning every continent but Antarctica -- thanks to a $1 million federal bounty on the Pale One's scalp.
Whether eyeballed in Bali, recognized in Reykjavik or stared at in Stuttgart, Whitey remains at large -- and larger than life. Jack Nicholson is stoked to channel Hub gangster's signature blend of stone-cold ruthlessness and sexual deviance in a new movie called "The Departed" -- a delightfully blood-drenched Boston mafia caper also starring Matt Damon, Mark Wahlberg, Leonardo DiCaprio and Martin Sheen. Sources say Whitey may try to sneak a cameo sporting his now-famous white Red Sox cap, dark sunglasses look.
But he still can't shake being linked to Osama bin Laden on all those most-wanted posters. Both men are wanted by the U.S. government in connection with a reign of terror, and both have been abetted by the U.S. government (Bulger receiving FBI protection and bin Laden arms in Afghanistan in the '80s) in connection with a reign of terror.
Word is, Whitey's ripped that the Islamo-whatever terror boss rates $25 million in reward dough to his lousy $1 mil. But hey, he's eluded justice for way longer than the tall, turbaned head of the Tora Bora Hill Gang (heckuva a job, Whitey). Come to think of it, maybe President Bush would have better luck smoking WHITEY out dead or alive.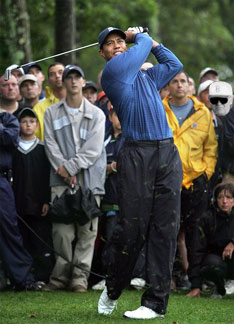 It won't be easy, though, because Bulger -- a master of disguise with steely blue eyes -- uses an assortment of aliases. Whitey is not the man's only aka, OK? To throw authorities off his trail, Whitey sometimes switches over to Blackie.
Imaginary sources say he also goes by Whitey Ford, James Brown, Red Buttons and Mr. Pink. In Acapulco he is known as Senor Blanco. But a word of warning: Don't call him "Tighty Whitey" or he is likely to strangle you with a pair of mens undershorts.
Today, James Joseph Bulger shares a birthday with fellow paragon of moral virtue Charlie Sheen, 41, and prominent Hub merchant and "bargain basement" inventor Edward Albert Filene (1860-1937).
But the million-dollar question remains. Where's Whitey?
Some say he is probably masquerading as a retired college president or distinguished ex-legislator. Others say he's the reputed kingpin of a Tuesday night bingo syndicate in St. Petersburg. And there are those who swear they saw him performing in the Blue Man Group in Las Vegas in 2004.
You've heard the rumors (they count as rumors if I make 'em up, right?) -- the aging gangster has replaced old cronies Stephen "The Rifleman" Flemmi and "Cadillac Frank" Salemme with geriatric bruisers named "The Salad Shooter" and "Minivan Fred."
Meanwhile, the Whitey sightings continue to pile up. I saw Whitey Bulger drinking a pina colada at Trader Vic's. His hair was perfect. No wait, that wasn't him. Or was it?
Cause you know he's out there somewhere. A source close to Whitey's agent said he plans to celebrate by jamming a big knife into his birthday cake (vanilla with vanilla frosting), playing pin the tail on Sal Mineo and taking a tire iron to the head of some poor pinata.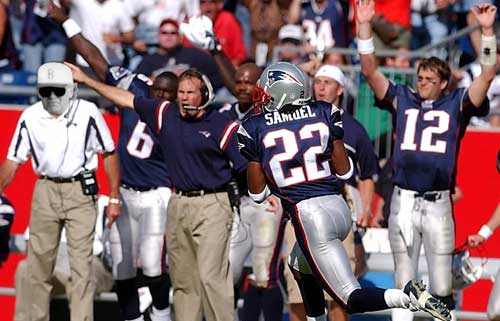 Posted on September 3, 2006 11:04 PM | Permalink
---
Comments (1)
John:
Where do YOU think Whitey Bulger is holed up?
Submit your tips under "Comments"
I'll create photographic evidence
to substantiate the best idea.
Posted by John | September 4, 2006 1:04 AM
Posted on September 4, 2006 01:04
---
Previous post: JonBenet sicko, aka Pee-Wee.
Next post: Chihuahua sues Paris Hilton.