« Godzilla declares Libyan jets 'too salty' | Page One | French doctors perform first ass transplant »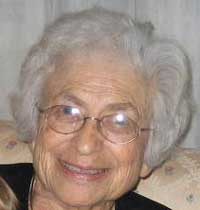 Jewish grandmother satisfied with family's level of attention
FORT LAUDERDALE -- Jewish grandmother Sonia Feinbaum announced today that she is perfectly happy with the attention she is receiving from her two sons, two daughters and five grandchildren.
"My son Peter was here earlier changing lightbulbs, fixing the toilet handle and showing me again how to un-mute the television," Mrs. Feinbaum said. "My twin granddaughters have each sent two letters and a postcard and called twice since arriving at college last week, and my eldest girl, Naomi, just got here to play mahjong and help me sort my pictures."
Mrs. Feinbaum said all four of her children telephone twice a day, while her grandchildren call punctually every Wednesday and Sunday at 6 p.m. and take her to at least three early-bird restaurant meals a week.
"They are always saying 'tell us about how you met grandpa at the dance marathon' or 'how are your bunions holding up?'" she said. "They always ask for my homemade pickle juice."
Mrs. Feinbaum said she is very pleased with the new speed-dial function her family installed on her rotary phone, which is preprogrammed with their cell phone numbers and even those of her "devoted" daughters-in-law. She has not run out of gefilte fish, she said, once in nine years.
"Sometimes I wonder if maybe they should find other things to do," she said. "I'm an old lady, after all. How interesting can I be to them?"

IN OTHER NEWS:
French doctors perform first ass transplant

Health-care reform rhetoric hazardous to your health

Study: Fox News causes cerebral hemorrhoids

Posted on April 3, 2011 3:05 PM | Permalink
---
Previous post: Godzilla declares Libyan jets 'too salty'.
Next post: French doctors perform first ass transplant.