Global economy blues
Gazette exclusives
Drill Sergeant loses it
(YouTube sensation!)
Handy sites
About.com (Political Humor)
Alexa
Alternet
Bartcop
Borowitz Report
BuzzFlash
BuzzMachine
Fark
Dictionary.com
Glossy News
Google
Media Matters
New York Times
ThePoliticalCarnival
Romenesko/Poynter
Satire Awards
Word.com
« Mitt endorsed by Joe the CEO | Page One | Plugs: Political Irony and Humor Times »
Rolling Stones announce 'Fossils' world tour

The Rolling Stones today announced plans for a worldwide "Dig the Fossils" tour opening Aug. 18 at Fenway Park -- marking the first time the Stones have played Boston since 1918.
Wrinkly frontman Mick Jagger -- now almost fully recovered from his very funny performance on "Saturday Night Live" -- was recently named "Sexiest Sexagenarian Alive" by AARP magazine.
The Stones (aka "Their Arthritic Majesties") have updated many of their best-loved songs to reflect their advanced age. The following is a partial list of old favorites the band is expected to play.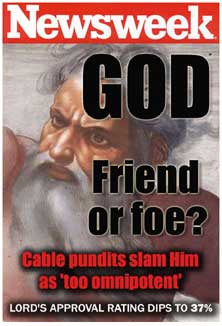 "Jumpin' Jack Kevorkian"
"Gimme Assisted Living Shelter"
"19th Digestive Breakdown"
"Grandmother's Little Helper"
"Bypass Surgery for the Devil"
"You Can't Always Get the Prescription Drugs You Want"
"Gray Sugar"
"When the Hip Goes Down"
"Faraway Eyeglasses"
"Start My Pacemaker Up"
"Time is NOT on My Side"
Posted on May 24, 2012 10:51 PM | Permalink
---
Previous post: Mitt endorsed by Joe the CEO.
Next post: Plugs: Political Irony and Humor Times.