Vote Humor Gazette for Best New Site, Best Overall,
Best Presidential Story, Sports, Current Events, etc.
---
Trump tells Bush: 'You're fired'
Donald Trump called President George W. Bush into his boardroom today to deliver bad news to the embattled CEO of America Inc.
"You're fired."
The superstar New York developer cushioned the blow by saying he might be able to find something for Bush as a mid-level executive in one of his shell companies or perhaps "clearing brush" outside one of his skyscrapers.

"For a guy with a bachelor's from Yale and an MBA from Harvard, you don't have much sense, do you?" said Trump, who seemed to enjoy making Bush squirm a bit before dropping the axe on the slack-jawed former president.
Trump said Bush had already been on thin ice for leading his organization into an expensive, high-risk war that offered little potential for return on the massive investment of taxpayer money.
But the final straw was the recent revelation that the president knew all along his $400 billion Medicare plan would actually cost $550 billion. Like many Americans, Trump also seemed bothered that the White House misled the world about weapons of destruction.
After sleeping on what he said was a difficult decision, the man known as "The Donald" he woke up, dragged a $6,000 Armani comb through his fabulous hair helmet and ordered his helicopter pilot, Jeeves, to zoom down to Washington to give "The Dubya" his walking papers.
Trump, who briefly explored a presidential run in 1999, said he would consider filling in as interim president, as long as he didn't have to take orders from Vice President Dick Cheney like Bush does.
The star of the hot new reality TV show, "The Apprentice," Trump furthered justified sacking the president by saying that, under Bush, the federal deficit is expanding almost as fast as his own gargantuan ego.
In the end, Trump concluded, he had little choice but to can Bush "despite all those crazy tax cuts he dishes out for insanely wealthy guys like me."
Of course the decision was "nothing personal," Trump reminded Bush. "Just business."
---
---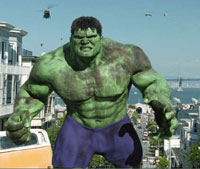 Steroids infiltrating Washington, Wall St.
Recent reports of a steroid epidemic in Major League Baseball have spurred shocking allegations about widespread use of performance-enhancing drugs among stock brokers, politicians and TV news reporters.

"Half the brokers on the floor of the New York Stock Exchange are juiced," claimed Andrew Stenedione, a retired Merrill Lynch financial analyst.
"Those guys are animals. Once I was about to buy 5,000 shares of Bristol Myers Squibb and this 6-foot-7, 320-pound broker just slammed me to the floor to block my deal," he said.
"Another time I was trying to sell 10,000 shares of MuscleTech at 40 1/8 and one of Salomon Smith Barney's goon -- eyes bulging, veins popping out of his head -- screamed, 'Gimme those shares at 20 3/4 or I'll rip your friggin' spine out!'"
Meanwhile, calls for mandatory testing are being heard from Wall Street to Washington amid reports of ripped politicians and bulked-up TV news anchors buying new wardrobes because they can no longer fit into their tailored three-piece suits.

Violent filibusters and legislative "smackdowns" are all the rage in Washington, where once-flabby lawmakers are returning from recess looking like Hulk Hogan. And Congressional watchdogs say there is alarming evidence that some lawmakers are turning to Human Growth Hormone to enhance their legislative performance.
"One well-known Democrat went from sponsoring 12 pieces of legislation in the 2000 legislative session to 147 bills in 2001. You don't get that kind of production from diet and exercise," said an anonymous Republican strategist. "God help us if Teddy Kennedy gets a hold of this stuff."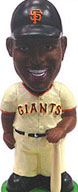 Baseball notes: All eyes are on Giants slugger Barry Bonds this spring as closes in on the all-time record for baseball's largest head. … Jason Giambi, chisel-chest first baseman of the N.Y. Yankees, raised suspicions when he reported for spring training a scrawny shadow of his former he-man self. But the shrinkage had nothing to do with quitting steroids now that the heat is on; Giambi explained that he lost the weight by laying off those fattening peanut butter and Human Growth Hormone sandwiches. … Just in case Giambi loses power, the Yanks signed the Incredible Hulk to come of the bench and play DH. … And finally, Jose Canseco, the original poster boy for anabolic goodies, was cut by the Dodgers because he flat-out stinks.